The ultimate fashion meets fetish patent knee boots. Super high heels in silver metal. Long fetish boots with the comfort and quality of real leather designer shoes from Italy.
The boots have a striking rubber anti-slip inlay in the sole to facilitate walking while not slipping on the leather sole.
The heels are 12.5 to 15 centimeters high, no platform, depending on the size.
These GAIA boots are our most sexy single sole boots. Please keep in mind: the pointy toes and more than 12cm heels require some experience in wearing high heels. For extra comfort a padding in the inner sole can be added to relief the pressure on the toes in the pointy toe box. 
All materials are natural, genuine leather and patent. Made in Italy. The soft Italian leather used for the top lining ensures an excellent fit; the boot adapts to the shape of your feet, but please note that the patent leather is less forgiving than the regular leather boots. 
The dimensions are Italian. Choose your normal size in EU shoe size.
MADE TO ORDER
It is possible to choose a colour of your choice. You can choose one of our colour buttons or a custom colour (the last button). You can choose from the available colours from the pallet below. Black Nappa (Nero) is the standard colour. The names of the colour refer to the Italian name which can be selected as part of entering the options for your made-to-order boots. We have a total of 98 colours available. Not every colour is in this picture. If you want a specific colour, please contact us for the possibilities.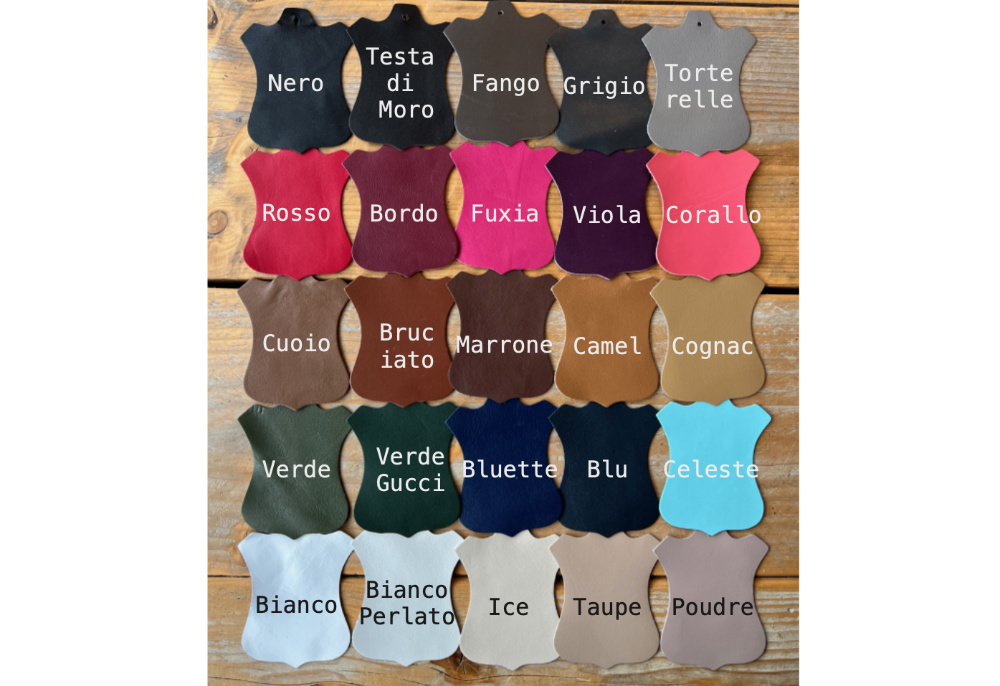 The dimensions are Italian. Choose your normal size in EU shoe size. Below is the standard dimension for the regular version of the boots. Please compare your measurements with these standard measurements and see if it is correct. We will do the same when we receive your measurements.