The ultimate fashion meets fetish boots. The made-to-order version of the Model ISIS. Super high heels and at the same time the comfort and quality of designer shoes from Italy. The boots have a striking rubber anti-slip inlay in the sole.
These boots are in "musketeer" style: with a red leather inner lining and comfortable cut at the back of the leg, making the boots very easy to walk on and do not cut into the back of the knee. The red inner lining is visible when walking; very elegant.
The heels are 14 to 17 centimeters high, with platform depending on the size.
All materials are natural, genuine leather. Made in Italy. The soft Italian leather ensures an excellent fit; the boot adapts to the shape of your feet.
TAILORED
You can choose the ankle, knee and thigh circumference for these boots yourself. The boots are custom made for you after ordering.
Additional options are: extension of the shaft of the boot.
It is also possible to choose a color of your choice:
You can choose from the available colours for these custom boots from the palet below. Black nappa (Nero) is the standard colour. The names of the colour refer to the Italian name which can be selected as part of entering the measurements for your custom boots.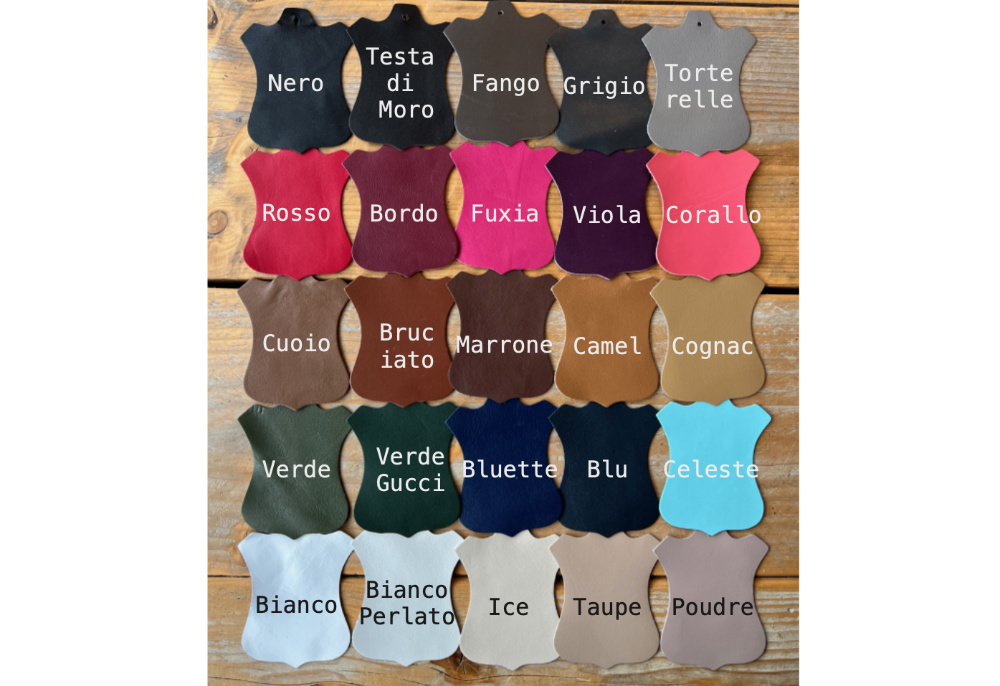 The dimensions are Italian. Choose your normal size in EU shoe size. Below are the standard dimension for the regular version of the boots. Please compare your measurements with these standard measurements and see if it is correct. We will do the same when we receive your measurements.