Custom boots?
We can also custom make all Italian boots (brand Sanctum). The Giaro high heels can NOT be custom made. When customizing, we can adjust the circumference of your ankles, calves, knees and thighs to your liking. Thin legs? Thicker legs? We make the boots exactly fit around your leg. Use the instructions below to measure your legs and pass them on to us. You can directly order a "custom boot" on the site of www.sanctumshoes.com.
Measure your foot length and width
First: measure your foot length ( foot length , heel-to-toe) while standing. Then measure your foot circumference ( foot girth  around broadest part of foot).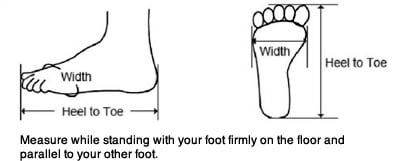 Measure your feet length and girth (width + circumference) for BOTH feet.
Measure also your legs for boots (see below)
Then look up the matching size for the specific Giaro model. 
Choose the available size in our shop.
Fit the heels at home on a clean and soft surface.  
Please find the measurements needed for boots.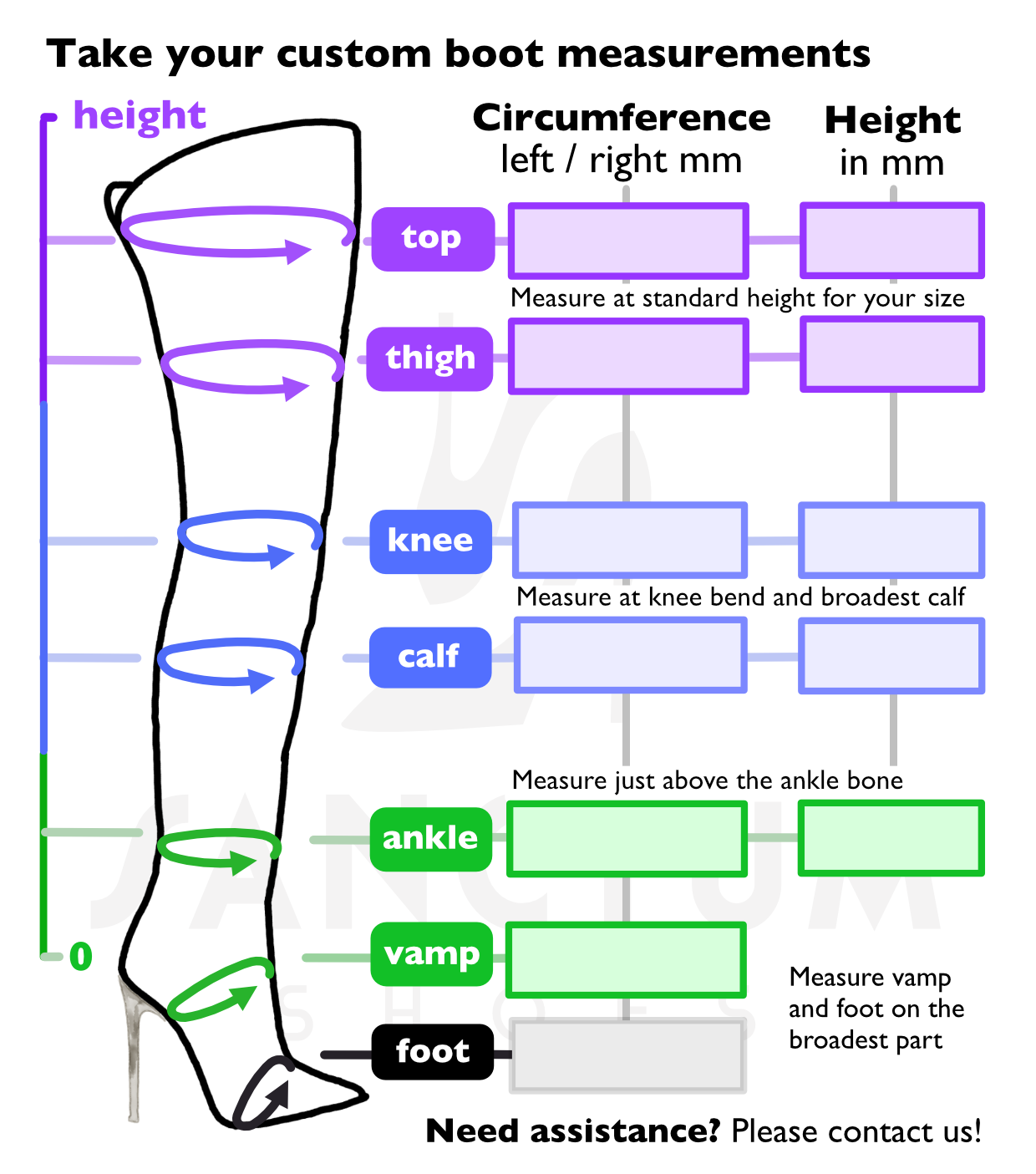 You can download your own measurement sheet here (printable PDF format). You can also download the reference size table as PDF (printable PDF format 900Kb). 
Measuring your boots and feet
The picture below shows the measurements that we use for our boots. If you follow the measurement instruction above, you can match the measurements with the reference sizes for our standard boots that we have in stock. Do you have thinner or tickers legs than the standard model? We can customize all Italian boots of the brand "Sanctum Shoes" for you.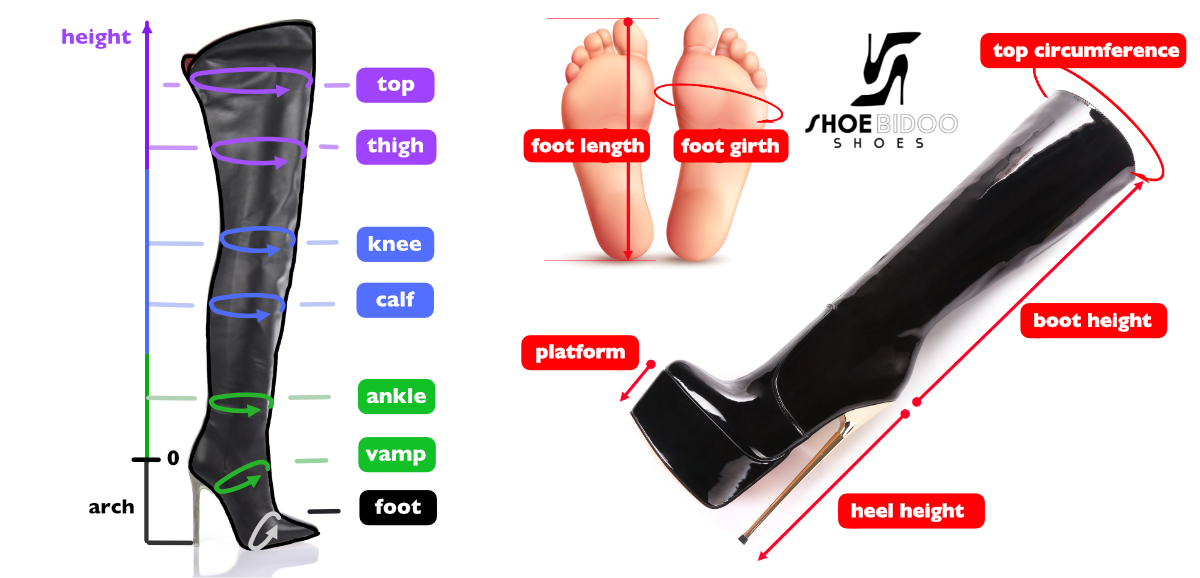 If you are buying boots, measure all sizes for both legs ( vamp  to  top ) for your leg depending on the model you selected. Choose the highest values of each measurement to get the right size. Measure around thigh and top ( thigh  and top   for above the knee boots only. 


Are you in doubt or having questions? 
When still in doubt, take your feet and leg measure yourself and then contact us: [email protected]. Give us your regular shoe size in EU (like the Gucci's or Louboutin heels you normally wear), what model you like to buy and provide us with your measurements. We can then give you an advice what size to choose for the specific model. 
Do you have a USA or UK size only? Here is a generic conversion table to EU sizes.